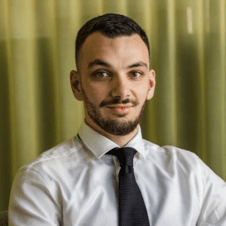 Axel Zetterman
Team Lead - Sales Development SME – Sales
Hej Axel! We would love to get to know you better. 
Explain what you do at Telavox like you would for a five-year-old. 



My job is to find companies that don't use Telavox and invite them to play with my friends at sales. If sales and the new company get along I've done a good job. So basically I'm a playmaker. 

What do you have on repeat while working?
Most likely The Weeknd or Drake, my most recent guilty pleasure however is Epa-dunk, haha…

If you got to eat dinner with anyone in the world, who would it be?
Tough one! It would be really interesting to have dinner with Kamala Harris about the current state of the world and where she thinks it's heading forward.