Product
·
Malmö, Stockholm
Director Product Operations
OH YES! Telavox is growing and we're now expanding our Product department with a Director of Product Operations!
Telavox is a successful tech company and we develop a world-leading unified communication platform (UCaaS) with solutions for smart and efficient telephony, PBX, chat and much more. We contribute to making the workplace more productive and enjoyable for our customers!

About the job
As we grow the Product Organization within Telavox and as the complexity is increasing across our portfolio, channels, and countries, so do the need increase for us to mature when it comes to how we run our programs, get our products launched, and communicate in an efficient way across our stakeholders. Thus, we're hiring a director of Product Operations to mature the way we run products across Telavox. The role is by nature cross-functional, customer-centric, and with the clear goal of ensuring that our products are enjoyed by customers and partners in the best way possible.
As the Director of Product Operations you will lead a team of Technical Program Managers, and Product Operations Managers in order to improve the way we identify, build, deliver products, and activate our customers. Further, you will work closely with the Product team to improve the way we hire, onboard, and develop our Product practices to ensure that we continue to run a great, fun Product team.
Your main targets will be to ensure that our cross-functional projects are executed so that we meet our commercial objectives, accelerate our customer activation journey by better understanding their needs, and communicate and launch products in a more efficient way. Further, you will drive our continuous improvement journey and the way we utilize usage data and customer insights throughout the product journey.
As a manager at Telavox, collaboration comes front and center, but it's also of great importance to get those amazing results, structure and scale up our product organization. You will follow up on ongoing programs, and communicate and collaborate with cross-functional teams to drive product launches, insights, and improvements. Working with other leaders across the organization to identify room for improvements, and process improvements, to ensure that we build products in a better way to drive customer success.


Also on your to-do list:
Lead the Product Operations team and manage their day-to-day business as well as a long-term ambition
Improve the way we execute and drive Products throughout the org with the ambition to make user activation better
Run product launches together with Product Marketing, ensuring successful launches through alignment, collaboration, and execution in order to reduce the time to value for our customers
Collaborate with internal and external stakeholders to ensure that we communicate and execute in an efficient way across the org
Work closely with the Product and Engineering teams to identify process and organizational improvements in order to make the machinery more efficient
Own the processes and tooling for the Product teams to ensure alignment and execution across the organization
Run the agenda, cadence, and strategic projects for the Product organization to ensure alignment and execution across the Telavox group
Build the process and onboarding practices for our Product organization to ensure that we improve our Product practices and become a great fun product organization to work within
Learn more about what we do at Telavox! ⬇️
About you
To be successful and at the same time have tons of fun in this role we believe you come with great leadership experience with a proven track record of building and developing diverse teams. You have a deep understanding of product development and release management and you always strive to learn and evolve continuously and have an ability to effectively manage and execute growth and engagement initiatives.
You probably have a Master's degree in Engineering, experience from a similar role, and an ability to identify, solve, and communicate improvements to key stakeholders. You're also great at structuring and driving cross-functional programs and projects, plus a good understanding of process mapping and improvement toolbox to drive organizational improvements.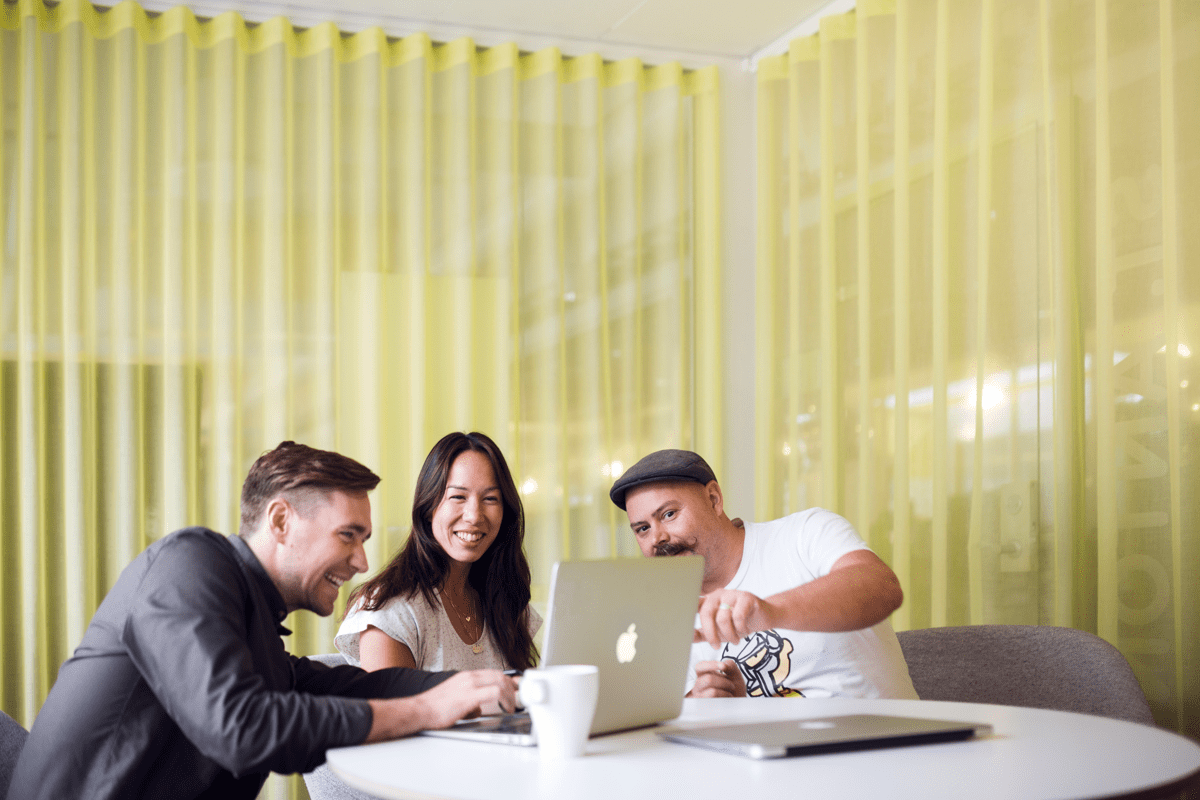 Bonus points if you have:
Previous product experience and continuous improvement frameworks such as Agile, SAFe, Six Sigma, etc
Growth mindset: never satisfied with status-quo, always strive to improve and learn, encourage teams and colleagues to do the same
Excellent communication, interpersonal and presentation skills
If we may wish for one more thing it would be that you're a happy, structured and solution-oriented person since it would indicate that you can handle many stakeholders and meet deadlines in a good and proactive way.

Telavox is the place to be!

Since Telavox's journey started in 2002, we have strengthened our position as the leading forward-thinking communication platform for businesses. We offer Telephony, PBX, messaging, meetings, and contact centres in one simple platform. Unlike our competitors, we own our platform and develop everything ourselves in-house.
Today we are a fast-growing and profitable company with +1.7b in revenue and +400 Telavoxers in nine countries. In addition to being part of an entrepreneurial and forward-thinking tech company, we can offer you a warm-hearted culture, legendary kick-offs, competence development, great career opportunities, and lots of fun! 😀

Are you interested in becoming part of Telavox? Apply now!
We look forward to hearing from you! Send your application as soon as possible. If there are any questions, please contact our Recruiter Robert Jonasson at robert.jonasson@telavox.com

Availability during summer vacation 🎉
Do you also love hanging out with friends and enjoying cold drinks and ice cream in the sun? Great, we too! So now after you've submitted your application, we all take it pretty chill and enjoy the awesome weather until we are back at the office again. Therefore it might take until mid-August before you start hearing from us depending on when you submit your application. 🌞
Our Values
Simple

We don't complicate things. We thrive on making products that are easy to use, understand, work with and therefore easy to wow with!

Fun

We believe that mindset and attitude work wonders for us and our customers. If we embrace every opportunity for a good time, wow-experiences will come!

Relevant

We always start with the needs of our customers, and we stay there. We don't speculate, we iterate. Problems can be complicated but solutions have to be simple.
Workplace & Culture
At Telavox we enjoy a lot of great stuff - like laughing, chat a bit too much with colleagues and explore the world together. But we do not like to wait. We have ants in our pants and we like to try on new things all the time. This is a fast changing environment, we do not over-do things - we like to the find next challange instead. Working here is for people who wants to have fun, be creative and who rather ask for forgiveness than permission.
About Telavox
Telavox develops world-leading communications platforms with solutions for smart and efficient telephony, PBX, chat and much more. Regardless of whether it involves an entrepreneur-driven startup or a giant among giants, Telavox contributes to making companies more transparent, efficient and accessible.
Product
·
Malmö, Stockholm
Director Product Operations
OH YES! Telavox is growing and we're now expanding our Product department with a Director of Product Operations!
Loading application form
Already working at Telavox?
Let's recruit together and find your next colleague.