Fullstack Developer Configuration Self Service
Tycker du om programmering och vill arbeta i ett team med utvecklare som blir lika passionerade som du när du är med och påverkar HUR vi löser våra utmaningar tillsammans. Come join us! 📱🚀 ⬇️
We usually respond within two weeks
Utveckla appar, smartare telefoni eller skapa ett enkelt och snyggt GUI? På Telavox får du prova allt. Hos oss utvecklas du i snabb takt, vi tar väl hand om dig och coachar och peppar - för när du växer, växer Telavox!
Om jobbet
På vår Engineering avdelning kör några Scrum och andra Kanban, men alla lever och andas Agile på riktigt. Vi arbetar agilt och vill att alla medarbetare ska ha nära kontakt med varandra så att ändringar kan göras så sömlöst och effektivt som möjligt.
I rollen som Fullstackutvecklare i teamet, Configuration Self Service, får du utveckla en modern och kraftfull webapplikation som används av tusentals användare dagligen.

På to-do listan:
Designa och utveckla nya eftertraktade funktioner
Underhålla en av våra populäraste webtjänster
Utveckla och underhålla våra REST API:er
Utmaningarna och projekten som vi tar oss an varierar kraftigt från dag till dag. Det är inte ovanligt att få en färdig UX design på ett nytt koncept där din uppgift blir att bryta ner projektet i mindre uppgifter och tackla de tillsammans med dina medarbetare. Du designar databas-tabeller, skriver API-punkter och implementerar front-enden för den nya funktionen.
  
Se hur det funkar! ⬇️
Om dig
För att trivas i teamet och på Telavox så tror vi att det är viktigt att du gillar programmering och att lära dig nya saker. Har du ett gott öga till det grafiska och UX så är det toppen samt god förmåga att förstå kundbehov. Det är också viktigt med kulturen på jobbet och du gillar att samarbeta över teamgränser.
Du kan ett eller flera programmeringsspråk och har förmodligen java i grunden plus något eller flera Javascript ramverk
Tycker flexibla arbetstider är toppen och gillar mycket frihet under ansvar
Du kanske har en civilingenjörs- eller högskoleexamen? Eller har du skaffat erfarenhet på annat sätt?
På Telavox tror vi starkt på att man ska få ägna sig åt det man tycker är kul, i den här rollen så är det som sagt Java som är ett viktigt verktyg, men i kombination med att vi har massor att göra och att vi är öppna för förslag så finns det stora möjligheter att styra upp sina projekt själv och hitta egna vägar till lösningar. Vilket innebär att vi är superintresserade av att höra om dina preferenser kopplat till verktyg, språk och metod för att nå otroliga resultat.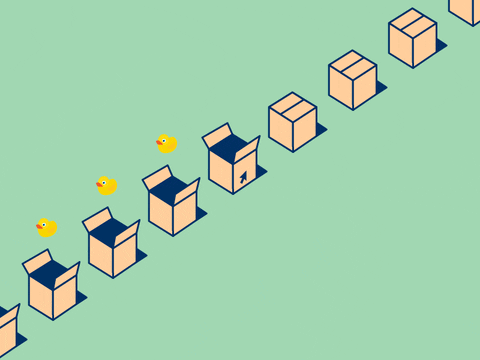 Du behöver inte ha världens längsta CV men ändå positivt ifall du sett ett kontor från insidan förut, men viktigast är nog att du snabbt blir engagerad och söker upp relevant information när du anser att det behövs, eller bara för att det är kul att lära dig något nytt.

Telavox is the place to be!
Since Telavox's journey started in 2002, we have strengthened our position as the leading forward-thinking communication platform for businesses. We offer Telephony, PBX, messaging, meetings, and contact centres in one simple platform. Unlike our competitors, we own our platform and develop everything ourselves in-house.
Today we are a fast-growing and profitable company with +1.7b in revenue and +400 Telavoxers in nine countries. In addition to being part of an entrepreneurial and forward-thinking tech company, we can offer you a warm-hearted culture, legendary kick-offs, competence development, great career opportunities, and lots of fun! 😀

Are you interested in becoming part of Telavox? Apply now!
We look forward to hearing from you! Send your application as soon as possible. If there are any questions, please contact our Recruiter Robert Jonasson at robert.jonasson@telavox.com

Sommar och semester! 🌞
Älskar du också att hänga med vänner, käka glass och sola? Härligt, vi med! Så efter du skickat in din ansökan så är det möjligt att vi redan är där och tar det chill, njuter av varmt väder och badar. Hör vi inte av oss inom kort så kan det dröja tills vi börjar komma tillbaka till kontoret i mitten på augusti 😀
Our Values
Simple

We don't complicate things. We thrive on making products that are easy to use, understand, work with and therefore easy to wow with!

Fun

We believe that mindset and attitude work wonders for us and our customers. If we embrace every opportunity for a good time, wow-experiences will come!

Relevant

We always start with the needs of our customers, and we stay there. We don't speculate, we iterate. Problems can be complicated but solutions have to be simple.
Workplace & Culture
At Telavox we enjoy a lot of great stuff - like laughing, chat a bit too much with colleagues and explore the world together. But we do not like to wait. We have ants in our pants and we like to try on new things all the time. This is a fast changing environment, we do not over-do things - we like to the find next challange instead. Working here is for people who wants to have fun, be creative and who rather ask for forgiveness than permission.
About Telavox
Telavox develops world-leading communications platforms with solutions for smart and efficient telephony, PBX, chat and much more. Regardless of whether it involves an entrepreneur-driven startup or a giant among giants, Telavox contributes to making companies more transparent, efficient and accessible.
Fullstack Developer Configuration Self Service
Tycker du om programmering och vill arbeta i ett team med utvecklare som blir lika passionerade som du när du är med och påverkar HUR vi löser våra utmaningar tillsammans. Come join us! 📱🚀 ⬇️
Loading application form
Already working at Telavox?
Let's recruit together and find your next colleague.