Malmö
·
Temporarily Remote
Senior BI Developer
Are you a Power BI expert? Are you also all about data, new ideas and fun? Great, you sound like a perfect match for this role and Telavox 🤩 Read more ⬇️
We usually respond within two weeks
Do you have a genuine interest in the possibilities that data provides for an organisation? Do you want to enhance our business intelligence systems to help us make better decisions? Flipping-A! Come join our analytics team and revolutionize the way we make business (decisions)!

About the job

As a Senior BI Developer at Telavox, you will support different business areas by digging deep and creating tools for business analysis in close collaboration with department stakeholders. You will analyze needs, develop automated reports with Power BI, extracting data with SQL, create and follow up on relevant goals, forecasts and business cases and develop best practices regarding analysis and follow-up.
Together with a strong technical team, you will create brilliant solutions to a wide array of Telavox business challenges! You'll build robust and flexible systems to manage and analyze information from a multitude of sources (although most of them are already converged in our analytical data store). In other words: to take a complex and chaotic reality and structure it into simple, relevant and nicely packaged data that is both insightful and fun to "unpack".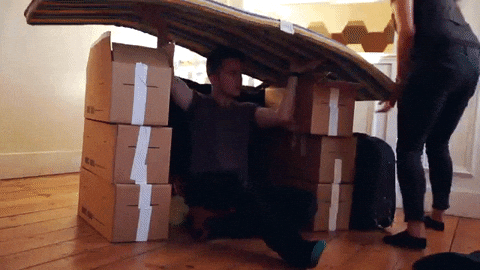 What you'll be up to:
Create reporting solutions and dashboards in tight collaboration with both stakeholders and the analytics team
Capture, develop and document data definitions
Work with relevant tools, processes and strategies to control source data and transform it into valuable business insights
Develop our BI infrastructure to really take it to the next level




About you
To excel and have a lot of fun in this role we think you need to be an analytic, problem-solving and collaborative person that loves improvement and learning opportunities. You're probably also systematic and structured since that makes you able to drive your projects forward with both quality and speed.
You have studied Industrial Engineering, Software Engineering, Mathematics or Informations Systems, you also have a couple of years experience as a BI Developer. It would be awesome if you previously worked in a role where you have mastered business analysis and forecasting.
You are proficient in English and Swedish, another language would be the icing on the cake but not a must. As this role collaborates with almost every other part of Telavox it's given that you enjoy working with a wide range of stakeholders with various backgrounds.

It would be great if you are:
An expert in building and maintaining BI solutions (substantial Power BI experience would be awesome, but also general data warehouse design and data mart design, ELTL, Google Cloud Platform in general)
Experienced in analytics programming and query tools (SQL: yes please!), as well as a basic understanding of architecture, tools and technologies for building data products
Business-oriented and focused on adding value and understanding the context of your work
Experienced in predictive modelling, basic statistics and/or roll-out of BI capabilities
Passionate about scalable and future-proof processes, systems and data analytics

Telavox is the place to be!
Since Telavox's journey started in 2002, we have strengthened our position as the leading forward-thinking communication platform for businesses. We offer Telephony, PBX, messaging, meetings, and contact centres in one simple platform. Unlike our competitors, we own our platform and develop everything ourselves in-house.
Today we are a fast-growing and profitable company with +700 m in revenue and +360 Telavoxers in nine countries. In addition to being part of an entrepreneurial and forward-thinking tech company, we can offer you a warm-hearted culture, legendary kick-offs, competence development, great career opportunities, and lots of fun! 😀 Read more about our culture, our employees, and business in our Culture Book.
Are you interested in becoming part of Telavox? Apply now!
We look forward to hearing from you! Send your application as soon as possible. If there are any questions, please contact our Recruiter Robert Jonasson at robert.jonasson@telavox.com.
Locations

Remote status

Temporarily Remote
We usually respond within two weeks
Related jobs
Our Values
Simple

We don't complicate things. We thrive on making products that are easy to use, understand, work with and therefore easy to wow with!

Fun

We believe that mindset and attitude work wonders for us and our customers. If we embrace every opportunity for a good time, wow-experiences will come!

Relevant

We always start with the needs of our customers, and we stay there. We don't speculate, we iterate. Problems can be complicated but solutions have to be simple.
Workplace & Culture
At Telavox we enjoy a lot of great stuff - like laughing, chat a bit too much with colleagues and explore the world together. But we do not like to wait. We have ants in our pants and we like to try on new things all the time. This is a fast changing environment, we do not over-do things - we like to the find next challange instead. Working here is for people who wants to have fun, be creative and who rather ask for forgiveness than permission.
About Telavox
Telavox develops world-leading communications platforms with solutions for smart and efficient telephony, PBX, chat and much more. Regardless of whether it involves an entrepreneur-driven startup or a giant among giants, Telavox contributes to making companies more transparent, efficient and accessible.
Already working at Telavox?
Let's recruit together and find your next colleague.