Key Account Executive
Do you want great responsibility and development in your job, be part of a great team that has fun together and work with a unique product fit for purpose and in great demand? 🌍 Keep on reading! ⬇️
We usually respond within two weeks
Are you looking for a really fun and independent job where you get the opportunity to combine sales with high technical and complex stakeholder management?! Then you've come to the right place!
Telavox is on an exciting quest to be the world-leading Operator led UCaaS provider, we have opportunities globally and demand growing daily, whereby we need to engage and capitalize on this demand currently in the market.
Operators are in a unique position to be the UCaaS provider for the entire B2B market, Telavox enables them to take advantage of this opportunity.
Telavox is a successful tech company and we develop a world-leading unified communication platform (UCaaS) with solutions for smart and efficient telephony, collaboration, PBX, chat and much more. We contribute to making the workplace more productive and enjoyable for our customers.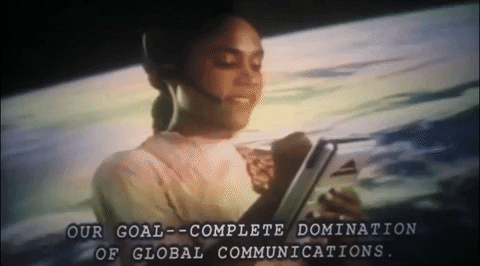 We are looking for senior competitive individuals with a track record of both developing business and delivering to multinational telecom operators. Telavox has already enjoyed significant success with its white label Operator led Products and are now at a point of scaling up significantly. We are a forward-leaning organization with no politics, but a lot of doers that love to make our customers victorious!
About the job
As Key Account Executive you will be a part of the Telavox Operator Business team with the mission to develop new business relationships with operators globally. The main responsibilities include driving sales activities, strategically executing and delivering on commitments, stakeholder management, and actively contributing to making our operators successful.
You will be expected to independently make use of the supporting organisations and develop business with a P&L responsibility, you will be interfacing with everyone at the operator from executives in leadership positions to engineers and technicians.
What you'll be up to
Build cross-functional relations, delivering on commitments with integrity and continually fostering satisfaction and engagement amongst customers, business/market areas and domains
Generate profitable sales and develop long term business relationships
Optimally lead, mentor, and develop a diverse and high performing team of professionals
Improve customer relationships and build dedication
Ensure quality and profitability in delivery
You need to love travelling and being on the go since this is a role that requires extensive global presence.
**This role is open to strategically important locations for the American or Asian market for example Panama, Miami, Singapore or Kuala Lumpur**
About you
To have fun and be successful in this role we think you need to be an initiative-taking, enthusiastic and collaborative person that loves to operate in a global context working with Telecom and IT Enterprise Businesses. You have Market insight, business acumen and operator business experience with the aptitude to influence all levels of the customer.
You listen to customers and work internally to develop offerings that solve their needs, that standard offerings wouldn't. Your human skills are of importance but more so your ability to represent Telavox in a multinational environment and have a great understanding of a telecom operators business.
You have extensive experience in sales in the Telecom or IT industry and extra nice is knowledge of communications and cloud services. You are a good negotiator and have a superpower when it comes to relationship building. Your background and lovely personality have generated a valuable network of contacts in the region which we of course cherish and think are great! You love to be out in meetings and you plan your time effectively to achieve your goals.
It would be great if you also has:
Excellent communication, interpersonal and presentation skills
A strategic mindset with a focus on execution, combined with a hands-on mentality to support further success
Growth mindset: never satisfied with status-quo, always strive to improve and learn, encourage teams and colleagues to do the same
Telavox is the place to be!
Since Telavox's journey started in 2002, we have strengthened our position as the leading forward-thinking communication platform for businesses. We offer Telephony, PBX, messaging, meetings, and contact centres in one simple platform. Unlike our competitors, we own our platform and develop everything ourselves in-house.
Today we are a fast-growing and profitable company with +700 m in revenue and +360 Telavoxers in nine countries. In addition to being part of an entrepreneurial and forward-thinking tech company, we can offer you a warm-hearted culture, legendary kick-offs, competence development, great career opportunities, and lots of fun! 😀 Read more about our culture, our employees, and business in our Culture Book.
Are you interested in becoming part of Telavox? Apply now!
We look forward to hearing from you! Send your application as soon as possible. If there are any questions, please contact our Recruiter Robert Jonasson at robert.jonasson@telavox.com.
Remote status

Fully Remote
We usually respond within two weeks
Our Values
Simple

We don't complicate things. We thrive on making products that are easy to use, understand, work with and therefore easy to wow with!

Fun

We believe that mindset and attitude work wonders for us and our customers. If we embrace every opportunity for a good time, wow-experiences will come!

Relevant

We always start with the needs of our customers, and we stay there. We don't speculate, we iterate. Problems can be complicated but solutions have to be simple.
Workplace & Culture
At Telavox we enjoy a lot of great stuff - like laughing, chat a bit too much with colleagues and explore the world together. But we do not like to wait. We have ants in our pants and we like to try on new things all the time. This is a fast changing environment, we do not over-do things - we like to the find next challange instead. Working here is for people who wants to have fun, be creative and who rather ask for forgiveness than permission.
About Telavox
Telavox develops world-leading communications platforms with solutions for smart and efficient telephony, PBX, chat and much more. Regardless of whether it involves an entrepreneur-driven startup or a giant among giants, Telavox contributes to making companies more transparent, efficient and accessible.
Already working at Telavox?
Let's recruit together and find your next colleague.